News & Media
Monty was regularly interviewed for press and television, and his contribution to stage and film celebrated at events and in numerous publications.
Monty Norman remembered at the Olivier Awards
Established in 1976 and run by the Society of London Theatre, the Olivier Awards celebrate the world status of London Theatre and are regarded as Britain's most prestigious stage honours – Monty Norman's musicals Songbook and Poppy (1979-1983) each received Olivier Awards for Best Musical.
This year's event hosted by Hannah Waddingham took place at the Royal Albert Hall on Sunday 2nd of April. In a spectacular evening featuring performances from some of London's current stage shows, Hannah paused the proceedings as is customary to remember those members of the London theatre community who have sadly passed away in the previous year. In the moving In Memoriam presentation accompanied by Shanay Holmes performing Seasons of Love, the Oliviers remembered Monty Norman, Composer.
The Olivier Awards In Memoriam is available on YouTube.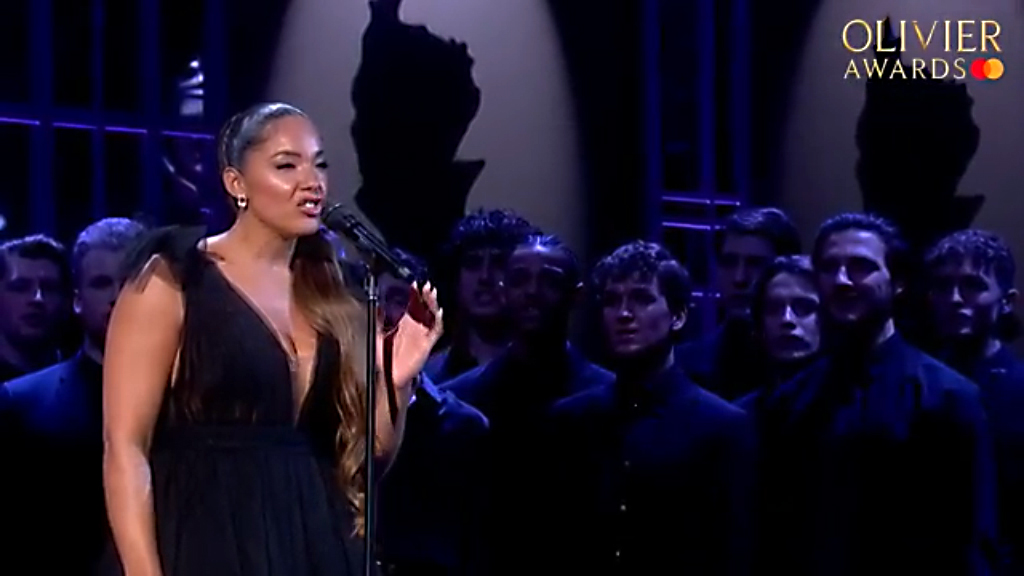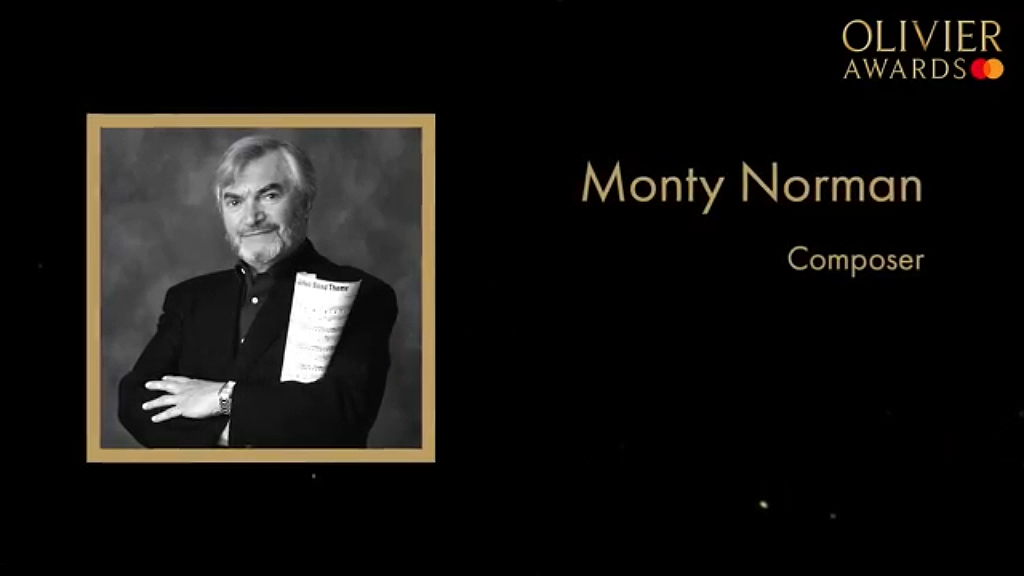 BAFTA remembers Monty Norman
The British Academy Film Awards took place on 19th February at London's prestigious Royal Festival Hall. Hosted by Richard E Grant the star-studded ceremony celebrated the year's outstanding film moments, performances and contributions. In BAFTA tradition, an emotional Grant paused the ceremony: "Let us pay tribute to those members of the global film community whom we have sadly lost over the last 12 months – their impact lives on in film." In a moving presentation, Monty was remembered alongside fellow composer Burt Bacharach.
The full BAFTA ceremony is available on BBC iPlayer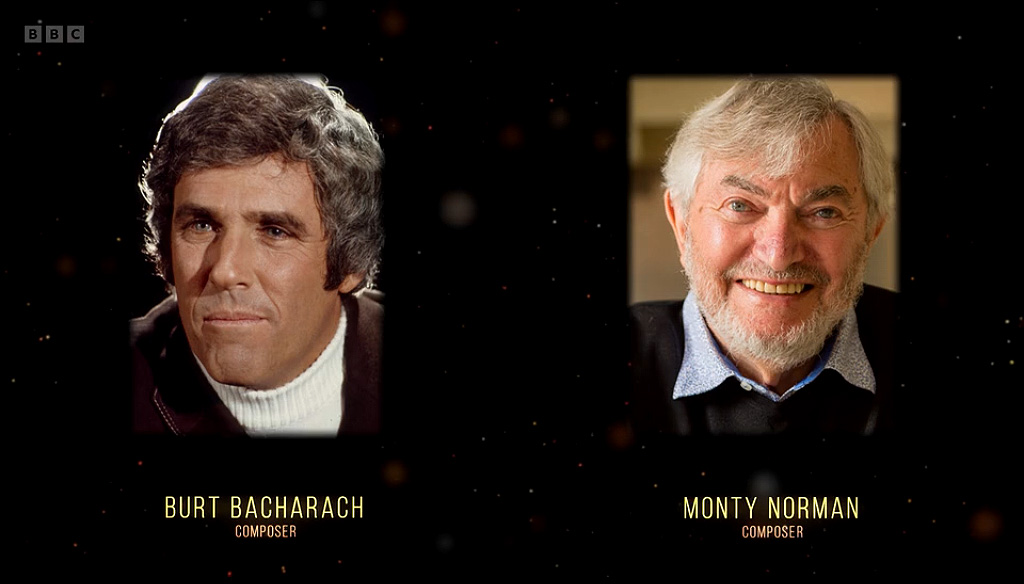 35th European Film Awards – In Memoriam
With December 10th's 35th European Film Awards in Reykjavik's breath-taking Harpa Conference and Concert Hall, this year's premiere international edition of the MONTH OF EUROPEAN FILM came to its grand finale.
For the first time, this year's ceremony included an In Memoriam, a sequence honouring the contributors to European cinema who have passed away in the past year, in which Monty Norman was remembered.
The In Memoriam video is available to watch here and read more on the European Film Academy website.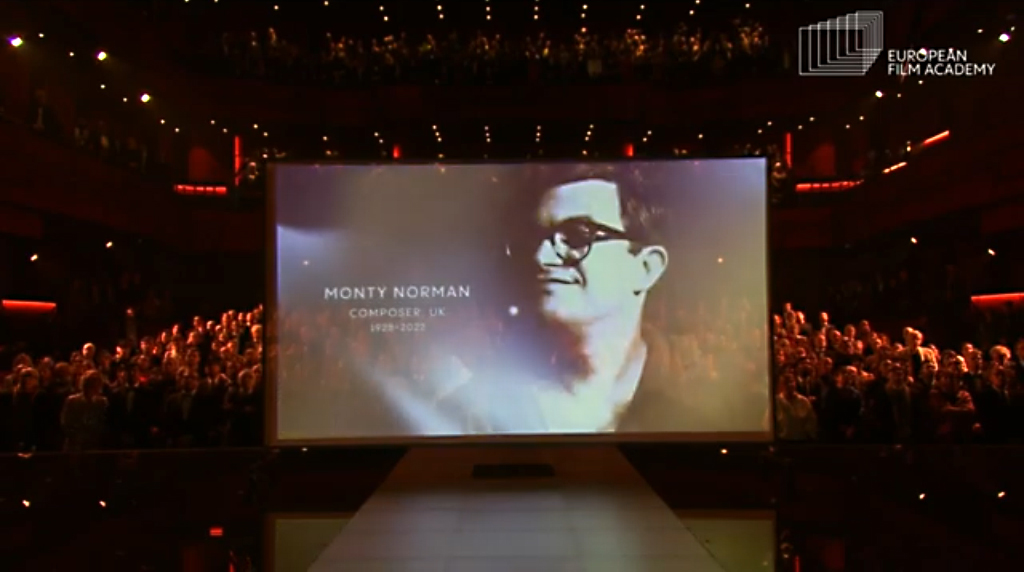 60 years of Bond
Among enthusiasts, October 5th has become fondly known as James Bond Day, annually marking the premiere of Dr No, the very first Bond film in which Monty Norman's theme first appeared. This year Bond has reached 60 and this special anniversary has been celebrated with a charity concert and new music and video releases...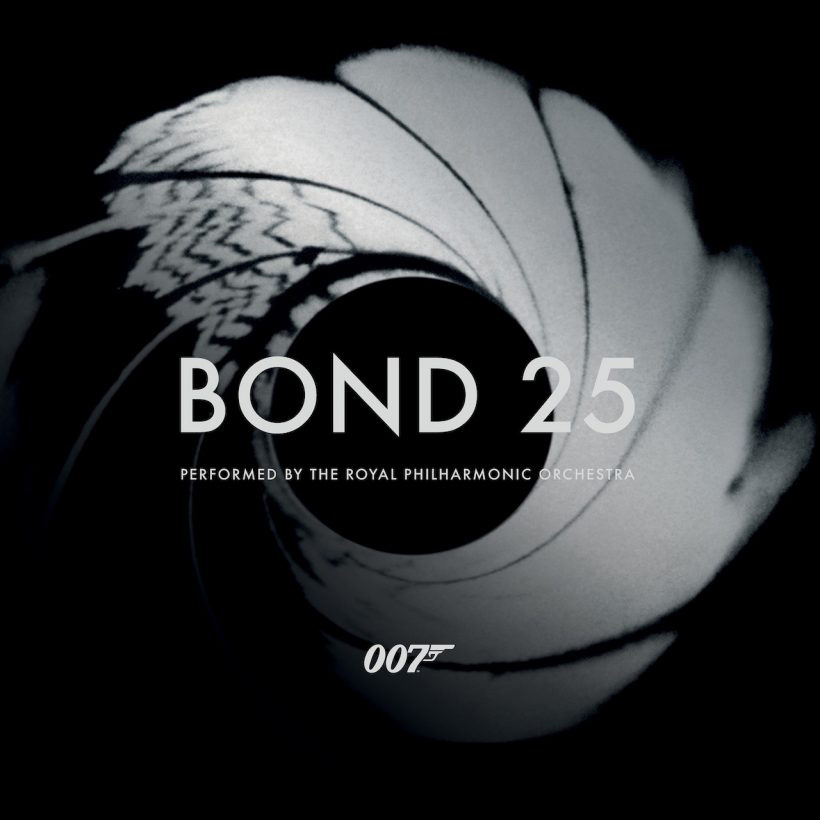 Bond 25
Performed by the Royal Philharmonic Orchestra, Bond 25 is a new album of all 25 of the films' memorable title songs. In chronological order, the album features new orchestral arrangements of the unforgettable title themes including Diamonds Are Forever, Live and Let Die and GoldenEye right through to Skyfall, Spectre and No Time to Die. Monty's iconic 1962 James Bond theme which has featured in every Bond film was also released as a single.
The Sound of 007 - Live from the Royal Albert Hall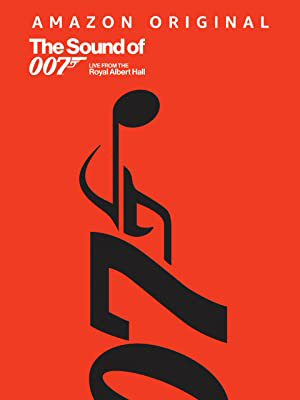 On October 4th the Royal Albert Hall hosted a charity concert The Sound of 007. With performances from Dame Shirley Bassey, Lulu and other Bond soundtrack artists, and guest appearances from Paloma Faith, Jamie Cullum, Celeste and others, all supported by the Royal Philharmonic Orchestra conducted by Nicolas Dodd, the dazzling concert showcased and celebrated the huge contribution of Bond music to our cinema heritage and beyond. Monty's James Bond theme featured prominently of course and was also performed as the unforgettable encore. The abridged concert is available on Prime Video.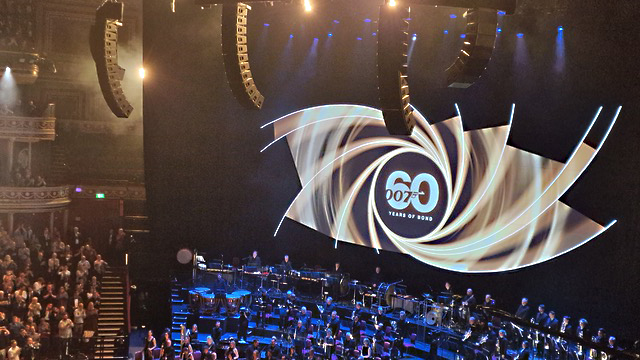 The Sound of 007 - New Documentary
Amazon have released Mat Whitecross's new documentary The Sound of 007 revealing the history of Bond music from the genesis of 1962's Dr No with Monty's iconic theme, through to Billie Eilish's Academy Award-winning song for No Time to Die. Monty assisted Mat in providing archive material for the documentary and giving what was to be his final interview. The Sound of 007 is available on Prime Video - watch the official trailer here.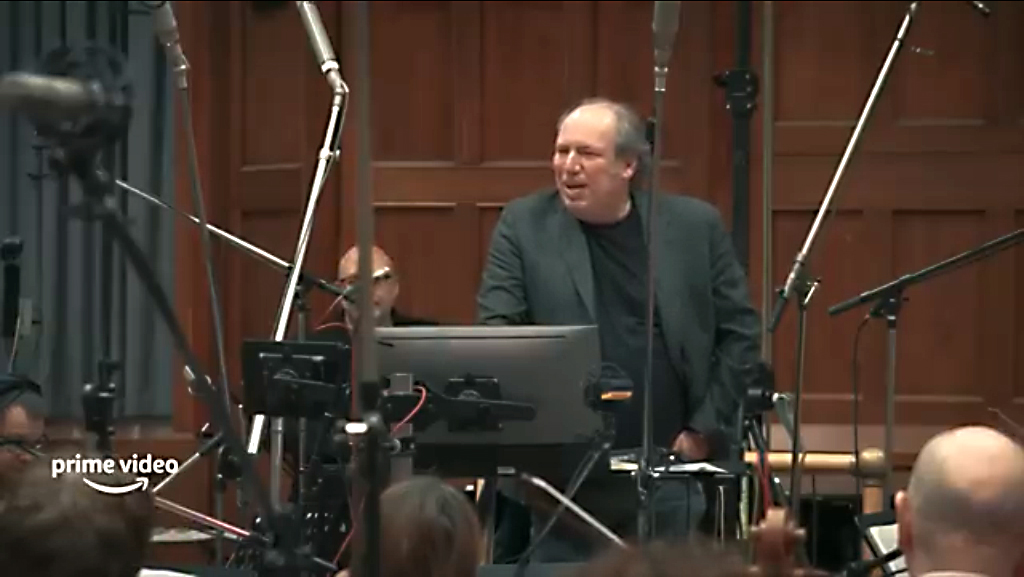 Monty Norman dies, aged 94
On Monday the 11th of July 2022 Monty's family shared the sad news that he had died early that morning after a short illness. The news was confirmed first to the BBC and then to the world's press via a statement on this website. Of course, there followed scores of articles and tributes to Monty's life and work in the international press and media - here are links to just a few of them.
Daily Mail Event Magazine, January 2019
'The Bloodiest Bond Battle of All' - Adam Luck tells the story of the 007 theme tune. Click here or on the picture below to read the full article.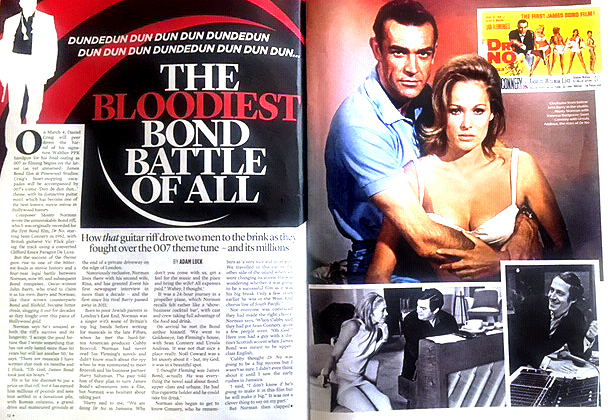 Monty's BAFTA Birthday
Monty turned 88 on April 4th 2016. To mark the occasion, Variety, the Children's Charity, along with Monty's family, threw a party at BAFTA.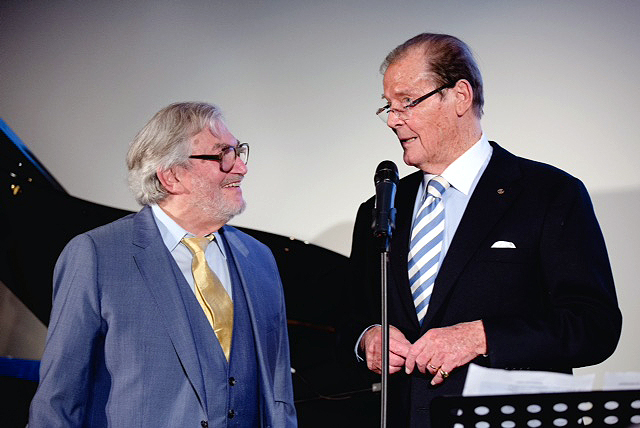 Photo: Andy Paradise
The event was organised not only to celebrate Monty's birthday but also to recognise his significant contribution to film and stage music in the UK. In addition, the celebrity guests, which included Sir Roger Moore, Barry Cryer, Jay Rayner, Tom O'Connor, Vanessa Feltz, Eunice Gayson and others, generously donated a significant amount towards Variety's work with sick, disabled and disadvantaged children throughout the UK.
One highlight of the evening was Sir Roger Moore's self-penned poem which he read as Monty was honoured a Celebrity Ambassador for Variety.
Relaxing somewhere underneath a mango tree,
Is a man most famous – to hear not to see,
For over fifty years he's played my theme
Though not just mine, there are five others on the team.

For when the white dot appears, and moves across the screen
The music kicks off, and the audience scream
Not with fear, but with excitement you see
As in to the gun barrel comes little old me.

His name is Norman
And he's certainly not a poor man
You see he composed a cute melody
For a killer quite deadly

Today he turns double-o eighty-eight
A youngster - by my standards at any rate
So join me in saluting our maestro and friend
And may the music never end

... Monty Norman
BBC The One Show 2012
Monty talks to Gyles Brandreth about how
The James Bond Theme
came about.
©BBC (Used with permission)
Interview 2012
Ahead of the 2012 release of
Skyfall
, Monty talks about writing the James Bond theme, how it happened and his inspiration.
©Bell Pottinger
How we met: Monty Norman and Barry Cryer.
©The Independent